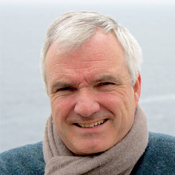 2019-2020 Policy and Goals
President : Nikolaus BOLTZE
2019-2020 Strategy and development goals
Rotary Club of Tokyo Hiroo

Our club can be characterized by it's unique position and special situation among all other Rotary Clubs in Japan and in our RI District 2750. Being the only bi-lingual club with members from 6 different nationalities and 4 continents we are enjoying a great diversity in our daily club life.
Rotary Connects the World is not only the RI theme 2019/20 but already for us reality during each of our regular meetings.
To reflect this situation the club will pursue the following main goals:
Strengthen our bi-lingual heritage and diversity
Prepare our club for the 2020 Olympics/Paralympics and reach out to the international community
Stabilize our current membership and plan for a moderate growth
Plan for financial stability
Still being a small club in numbers we will improve our efficiency and optimize the usage of our resources to streamline governance, structure and processes.
In the Rotary year 2019/20 will try out new formats for our meetings to increase attractivity. Not only lunch but also breakfast or dinner meetings in various settings and locations in order to be reachable for all kind of members (seniors, youngsters, parents of young families, employees etc.). By being flexible in our meetings we are creating new channels into Rotary and increase our Clubs openness and appeal
For the first time our club will have a strategic planning committee in 2019/20 within our organization that will help guide our Club from 2020 and beyond. We ensure a steady improvement of our ability to achieve goals and measure impact on our way forward to become a stronger club.
By conducting a pulse check among our existing members we will be able to identify the drivers of members engagement and their requirements
I am confident that we will not only celebrate our 20 years anniversary in Dec. 2019 but also be fully prepared for the next 20 years of Rotary life.