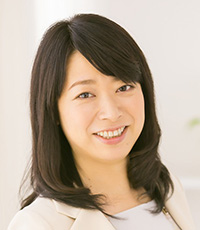 2022-2023 Policy and Goals
President : Noria Funamori
"Expand your open mind through Rotary"
My name is Noria Funamori, and I will be the President of the Rotary Club of Tokyo Hiroo for the year 2022-23.
I have set the theme of our club to "Expand your mind through Rotary."
Tokyo Hiroo Rotary Club has an international atmosphere, a very friendly and comfortable club with a diverse membership, such as a good balance of genders, ages, and nationalities. As we endeavor to become a club with up to 35~40 members, all current members are encouraged to think of Tokyo Hiroo as a club where others are not only invited and accepted, but are also actively engaged and involved.
If each one of us contributes and works at it, we will become a Rotary Club that welcomes many types of people, and that spirit will also be reflected in our workplaces, at our events, and in our communities. This will have a positive impact on our fellow members, along with those who are considering becoming Rotarians. Thank you all for helping us embody this year's theme of "Expand your mind through Rotary".