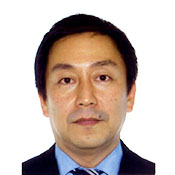 2020-2022 Policy and Goals
President : Yusuke Kimura


Tokyo Hiro Rotary Club Policies and goals
As part of this year's theme. ENJOY ROTARY LIFE, I would like to focus on the following points.
Strengthen membership base
Give opportunity to new members to get to know more about Rotary principles. Also encourage all members to actively participate in activities.
To maintain the current number of members it is important to share information, include everybody and increase satisfaction.
To hold attractive meetings so that everyone can enjoy
Planning of regular meetings and social gatherings for all members and guests to enjoy. To have good and constructive Takuwa.
Dealing with Corona Virus.
We think that it is a good opportunity to consider the way we hold our regular meetings. We can seek to hold a new style of hybrid meetings with the regular meetings being also online meetings.
Improving public image and awareness
We will like utilize more the club websites, Social Media, etc.to show Tokyo Hiros Rotary Club activities. This will also help in order for new member recruitment and make-up information.



2020-2021 Service Project Activities
No1; International Service Project
Kenya well digging support project (Kazusa digging well digging)
Project to donate "iPad" to Chicago's hospitals and nursing homes (Chicago GG project)
No2; Community Service Project
Participation in the Run for the Cure Campaign.
A project to donate coronavirus protective clothing, masks, etc. to medical staff in Tokyo (Tokyo GG project)
No3;Young Generation Service Project
To continue Support the Interact Club at Canadian International School.
No4;Project of PBG Student Short term stay in Tokyo